Fun Trips For Visiting Grandchildren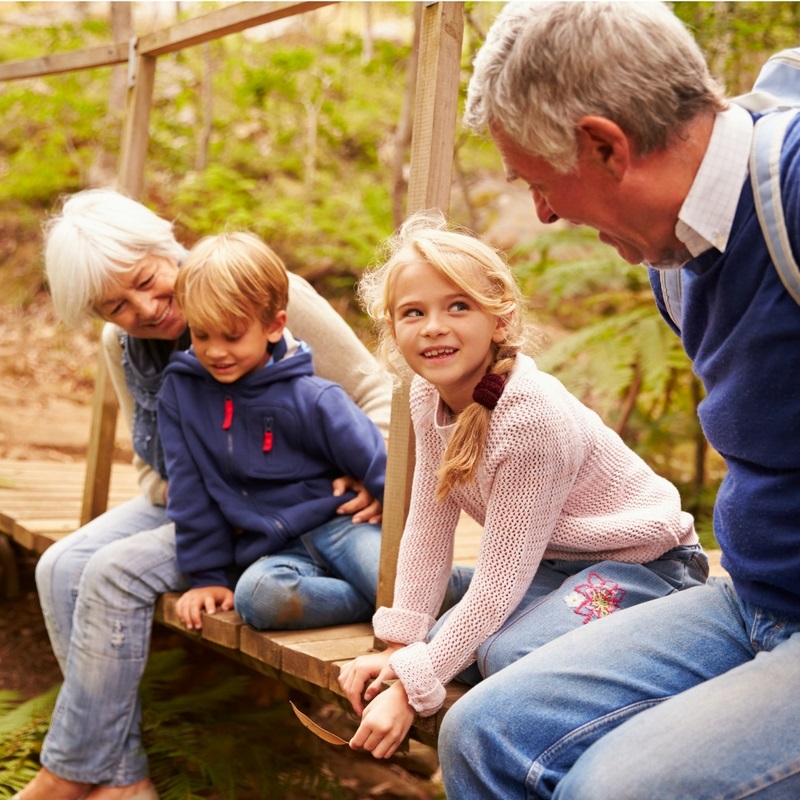 Time to get planning those fun trips for visiting grandchildren! Almost everyone who is reading this article is probably a "grandparent" and maybe even a great-grandparent. Congratulations! The road to get to this part of your life has been a tough and challenging one, I know because I am also a grandparent.
This is the time of the year when our grandchildren start to come down for a visit. Winter and Spring breaks are real popular but the majority of kids come down during the summer months, which makes perfect sense. They can come down for several weeks and you are very excited to see them. BUT now you are thinking about what you can do to entertain them.
You can go to the usual places like Disney World, Universal Studios, Sea World or even Tampa Gardens, but it starts to get expensive – plus it might be a little too much for you. So what do you do? Where can you take them? How much money do you need? So we have a few suggestions that won't "break your bank" and yet you can have some great quality time with your grandbabies.
Janet Callahan, my associate at Carol's Trips, put on her thinking cap and came up with some really great excursions that she thought all ages would enjoy. Museums are a neat place to visit and they are also air conditioned, which makes your day go smoothly. How about visiting the Explorations V Children's Museum in Lakeland or the Glazer Children's Museum in Tampa? There is also the Hands on Museum in Jacksonville. Most museums are open 7 days a week with the exception of a few holidays. Hours of operation vary but we are safe to say from 10 am to 5 pm they are open.
Now if animals are something the children are interested in, then there are many places you can visit that won't cost you an "arm and a leg". Many of these places are nearby plus usually, parking is FREE. That is always a bonus. Some have a café or small restaurant on their property that you could stop and get a bit to eat. So let's check out what Janet found.
Over on the east side of the state you could visit the Central Florida Zoo in Sanford or how about the Green Meadows Petting Zoo in Kissimmee. Both of these zoos are open from 9:30 am to 4 or 5 pm, depending on which location you visit.
On the Gulf side, we have Homosassa Springs Wildlife State Park in Homosassa and the Tampa Lowry Park Zoo. The Wildlife State Park is a must see for anyone living outside of Florida. Getting a glimpse of manatees is always a great experience. Also, if you have the time, stop over to Dade City and visit the Dade City's Wild Things which is open from 8:30 am to 5 pm. This is truly a great adventure and one the grandkids will love.
The next two places kids of all ages would love to visit. So our first stop would be to the Marine Science Center in Ponce Inlet which their summer hours are from 10 am to 5 pm. Our second stop would be to see Winter at the Clearwater Marine Aquarium in Clearwater. Their hours of operation are from 10 am to 6 pm. Did you know that the movie Dolphin Tales was also filmed at the aquarium?
So now we have hopefully solved some of your summer issues with the grandkids. Fun, inexpensive places to take them that won't break your bank account. Some of our suggestions are for the younger children but many of these places are great for the older child in your life. At Carol's Trips we always like to think outside the box, and that is why we suggested these alternative venues for you to experience.
For more information on any of these trips or maybe you would like to talk to Janet about a trip for yourself, please feel free to call her directly at 352-750-6543. She would love to talk to you.
Like we say at Carol's Trips ~ It's Time To Go!